Kitchen Remodeling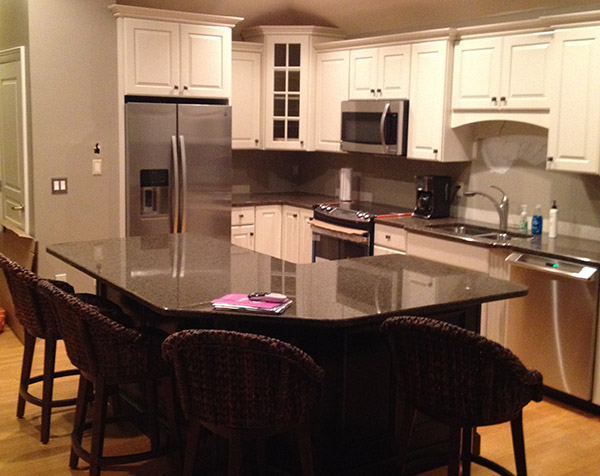 Make your dream kitchen your real kitchen.
The kitchen is the focal point of many home interiors. For most people who like to entertain in their home, the kitchen tends to be the first gathering place. A nice kitchen is like a magnet. Fontaine Construction strives to see your dream kitchen through your eyes so that what you envision becomes a reality; a place to be enjoyed by you, your family and your guests.
A kitchen remodel is a big deal for most people so it's important to work with a professional builder who understands all of the unique aspects of kitchen design, layout and construction. We can work with you from concept to completion in creating your dream kitchen or simply making a few improvements.
We know you want assurances that everything from countertops, custom cabinetry, ranges, appliances and sinks all the way down to the plumbing and electrical works perfectly for the way you like to cook, entertain, serve meals or just relax.
Fontaine Construction never, ever cuts corners in any remodeling work and we are proud of the fine kitchens we've remodeled. We are the company that comes back if there is ever an issue, whether it's aesthetic or functional. You must love the job we do for you or we will be back to make it right. It's your kitchen, and we stake our name and reputation on exceeding your expectation.